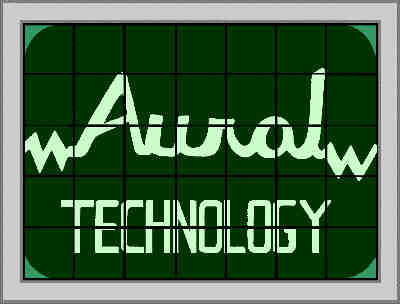 Welcome to the Aural Technology home page.
Aural Technology is your resource for state of the art design and technical support,
including repair and customizing services, of recording, sound reinforcement, cinema audio,
home audio and instrument amplification systems.
---
MISSION
Aural Technology maintains electronics and acoustics laboratories that offer testing, custom
design, calibration and repair services. Our staff can provide solutions to your technical
problems and are qualified to maintain the highly sophisticated equipment found in todays
modern installations.

With over 30 years experience in electronics, we can work with any electronic technology from
vacuum tubes through germanium and silicon discrete semiconductor devices to analog and
digital integrated circuits.
---
SERVICES
We are authorized as a factory service agency for Celestion, Cerwin-Vega, Electro-Voice,
Fostex, Harman-Kardon, Infinity, JBL Professional, JBL Consumer, Panasonic/Ramsa,
Soundcraft, and Teac/Tascam.

We provide service for virtually any brand and type of audio product including digital audio
devices such as the Alesis ADAT, and Panasonic and Tascam DAT recorders.

We provide restoration and maintenance of vintage analog recording machines by Ampex,
Crown, MCI, Scully, Studer, Teac, Tandberg and others.

We service and align AM and FM broadcast band receivers
as well as VHF and UHF wireless microphone systems

We perform in-house remanufacturing of many brands of loudspeaker components
that includes reconing, rediaghraming and crossover repair.

We provide many more services than those listed in this brief section.
---
HOW TO FIND US
We are located in Ashland, Oregon, at 438-1/2 A St.
We occupy part of an industrial building that faces the alley which runs between 3rd St.
and 4th St., immediately uphill from A St. We share the building with Sullivan Recording.
We are only a few steps from Lithia Sound, in Ashlands Historic Railroad District.
---

TO CONTACT US

call: 541-482-8908; fax: 541-482-0765
or
send e-mail to: atservice@auraltek.com


or
send snail-mail to: Aural Technology, 438-1/2 A St., Ashland, Or. 97520
---

Please direct any comments about or suggestions for this page to:
webmaster@auraltek.com

---

Some useful links to other audio related pages

JBL Professional
---

ACKNOWLEDGMENTS
Alesis, Aural Technology, Celestion, Cerwin-Vega, Crown, Electro-Voice, Fostex, Harman-Kardon,
JBL Professional, JBL Consumer, Lithia Sound, Panasonic/Ramsa, Soundcraft, MCI, Studer,
Teac/Tascam and Tandberg are registered trademarks of each company respectively.

This page has been built with HomePage Publisher.